My Father's Passport from the 1930s
I've borrowed the images and text from a Facebook page my brother posted.

The cover of my father's German passport from the 1930s:
The first page. Notice the large red "J" marking the bearer as a Jew and the stamps from various extensions: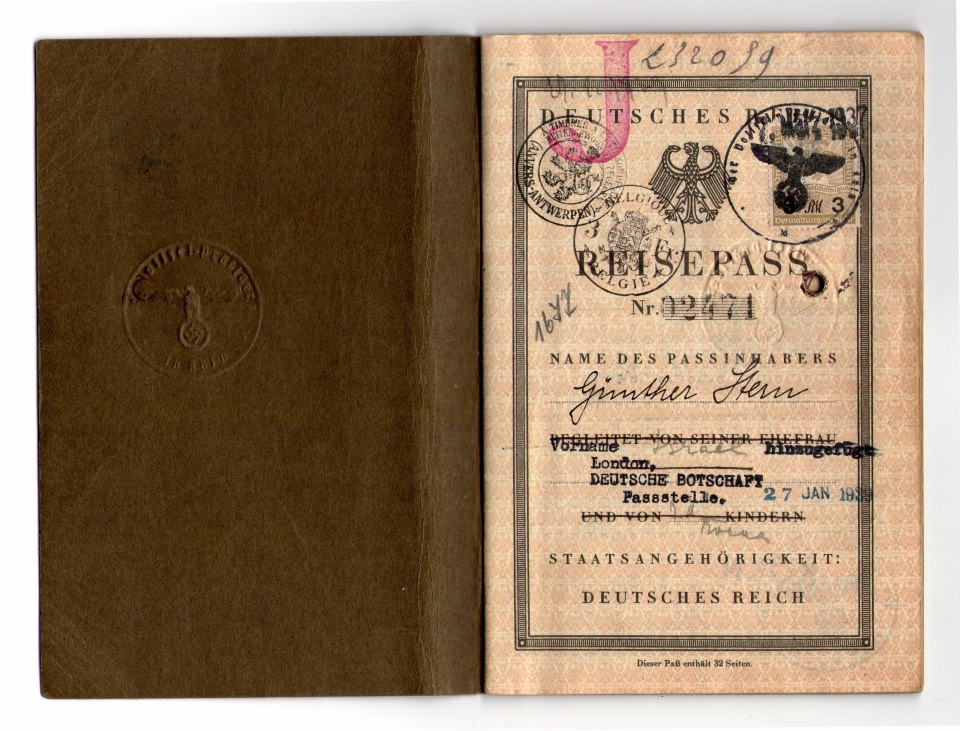 Pages 2 and 3: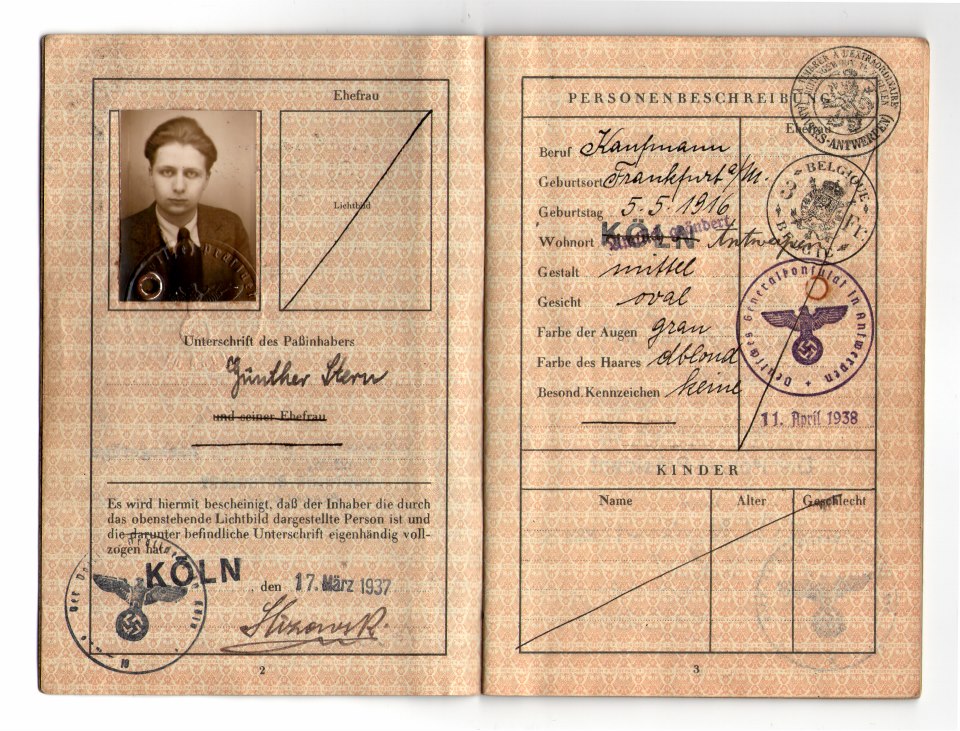 The passport was issued in Koln on 17/04/1937 and was extended twice. From the numerous stamps in the passport it is apparent that my father spent all of the years 1937-1938 travelling between Belgium and Britain, spending few days in Germany:
The final visa in the passport was issued in January 1939 and granted him entry to Britain for 12 months. With the outbreak of the war he found himself mercifully "stranded" in Britain where he spent the rest of the war, eventually taking British citizenship and staying there.